Irrigation
Irrigation Management
As water becomes a precious commodity in our arid Southern California climate it is the responsibility of everyone to ensure that this valuable resource is not wasted. In doing our part to help our clients conserve water we have honed our water management skills by utilizing the latest technology in irrigation control and distribution equipment. Our team has a vast knowledge of the most up to date irrigation equipment, from the smallest drip irrigation component to the most sophisticated irrigation control systems on the market. We can help any property owner lower their overall water consumption while still maintaining a lush, beautiful and healthy landscape.
Irrigation Services
SCLM Company provides a vast offering of irrigation related services for your property including the following:
System Evaluation and Repairs
High Efficiency upgrades such as drip irrigation and weather based control systems
Electrical and wiring troubleshooting including wire tracking
Multi-site central control system design and installation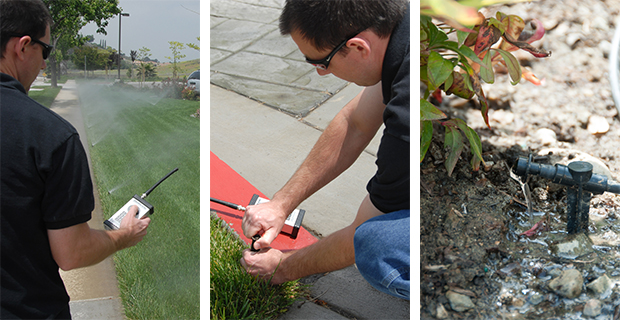 Smart Controls for Smarter Landscapes
One of the easiest ways to instantly reduce water consumption and save money is by installing a smart controller. These controller calculate the amount of water that your landscape needs based upon the daily weather conditions that are unique to your property. We have installed a variety of smart controls from several of the industries biggest manufactures. Let us use our experience to help you save water. We can select and install a suitable smart controller for your property and you can start saving water and money today!
Copyright © SCLM Company, Inc. - 2014. All Rights Reserved. - State License # C-27 403888